Enterprise Solutions in IT Infrastructure Managementt
Data Everywhere:
Live data is synonymous alongside Smartphone to humongous data centers.
IT is all about data and data availability in various forms. Data is growing faster than ever in the past 2 decades and Data analytics are crucial to every business irrespective of its size.
From tracking your heart beat to the ever growing social media, to sensors on the green houses, to the space flight calculations of its re-entry, to the geo-seismic estimation to determine the reservoir characteristic of a potential oil field - in all these places, data is crucial and critical.
Without data, planning and analysis of current business is likely a blindfold drive.
Right Infrastructure for the your Data: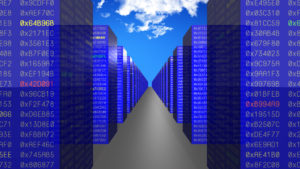 The desktops and servers have evolved from being a single machine with single processor, to multi- racked processors and memory boards. The "distributed computing model" stretches across Data Centers to support effective and efficient data and data center management to suit the needs of the current day end user. From cloud computing for the "Infrastructure/Software as a service model" to the network based computing models , all end user computing requires the right infrastructure to support and cater their needs change dynamically.
Does your current infrastructure deliver the high performance requirements of your end user and applications?
Facing slow performance in the daily computing environment?
Is the Infrastructure able to deliver the computing needs of the current requirements ?
Do you get the best hardware support and the latest software version releases in support of your existing Infrastructure and hardware ?
Planning for virtualizing your landscape?
My Carbon Footprint is very high. How do I minimize it?
Efficient IT Infrastructure management for today's business leaders:
Forscher Technology Solutions, understand the new age business needs and think the way, the business leaders want to drive their business. That's why, in FTS our key Mantra is " Reduce – TCO, Increase – ROI, with Agility and Quality"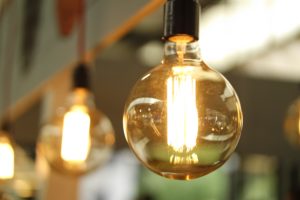 Forscher assists in setting up your new IT infrastructure , to maintaining your current assets in your portfolio. We also assist in virtualizing your current IT infrastructure to overhauling your entire IT infrastructure. However, our prime focus is to derive the maximum life out of your existing assets, by extending support to the EOL equipments, by providing OEM class support, with minimum bare requirement licensing, to extract and extend the life of your existing asset inventory. We assure the replacement of the existing assets only on a need for replacement basis to support your existing application and end user computing requirements. Thereby, saving costs on IT and getting the maximum returns on your new and existing IT infrastructure.
Areas of Support
Forscher Supports all layers of the IT infrastructure, from Storage Sub-systems to Networks, both Ethernet and FC, Servers and Virtualization to Database and Application support. We have hence partnered with the best industry leaders to deliver the OEM class support, so that you can focus on your business, while leaving all the IT support to Forscher, while your enterprise gets the best –in-class service and set-up supports. Forscher's SMEs support, both in-house and remote management services to your Organization, effectively, reducing the overhead of IT Infrastructure management that your organization needs to focus on and let us handle the IT infrastructure with best-in-class assured support.